Update time!!
I cut a piece of mesh to cover the holes left in the side panel and put some trim on it to dress it up a bit then hot-glued it into place.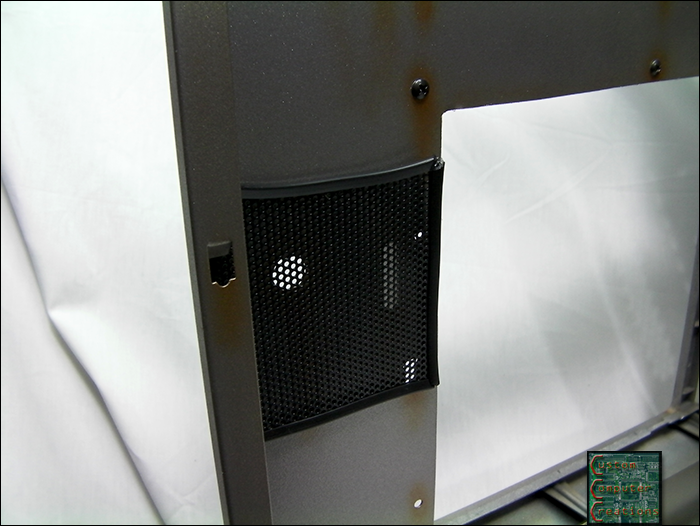 I also got a bunch of random parts soldered to the ProtoStack dev board to make it look more industrial-ish. All I need to do is wire up the LEDs that this board will be controlling.
Thanks again to NZXT for sending me a 2M red LED strip!! I removed the module from it's PCI slot bracket and mounted it to a spare standoff hole on the backside of the motherboard.
Then I removed the motherboard and hot-glued the LED strip to the case under it.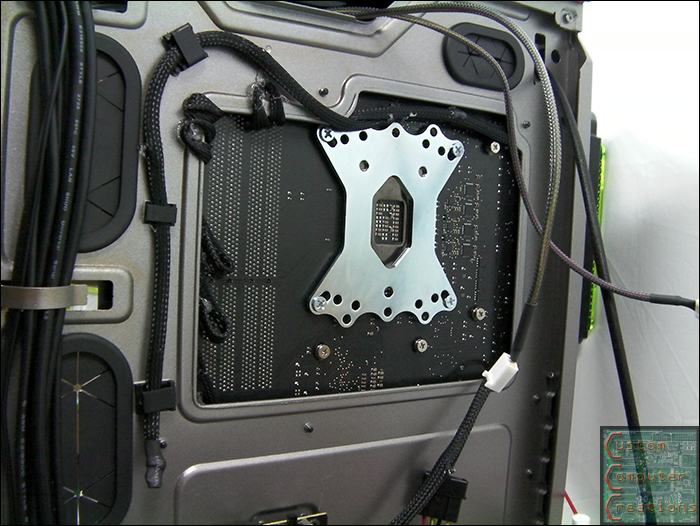 Looks pretty sweet :D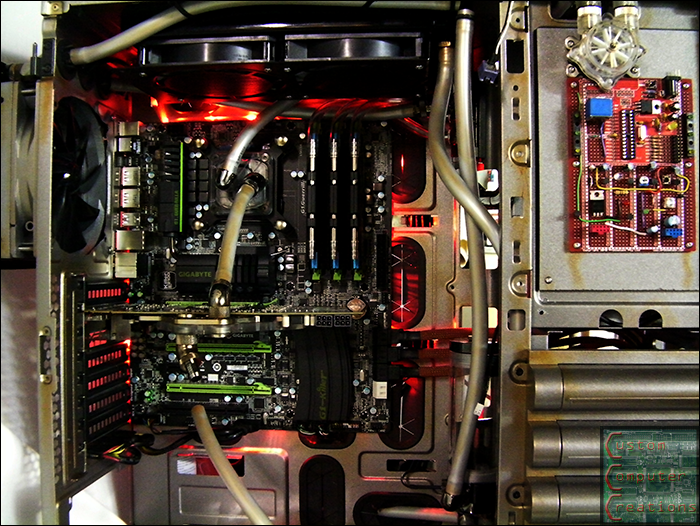 I also tested the fans and my fan controller and found that for some reason the Sentry 2 wouldn't even get the Turbine Master fans to even start spinning. :? If you tapped the blades by hand they'd spin right up, but not from a dead stop. So I replaced them with a pair of Gentle Typhoons and a sweet ACRyan radgrill
I also got my Indigo Extreme TIM installed on the CPU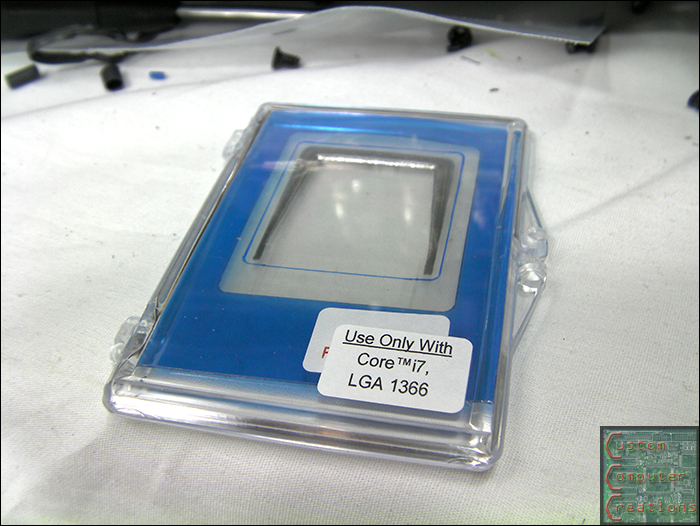 Next up I got all the UV LEDs sleeved. I started with the 2 3mm ones that go into the CPU block, then did the 5mm one in the res and also swapped out the 2 3mm blue ones in the flow meter with 2 3mm UV ones. The camera makes the UV look super bright, but with the coolant I'll be running it should look perfect. :D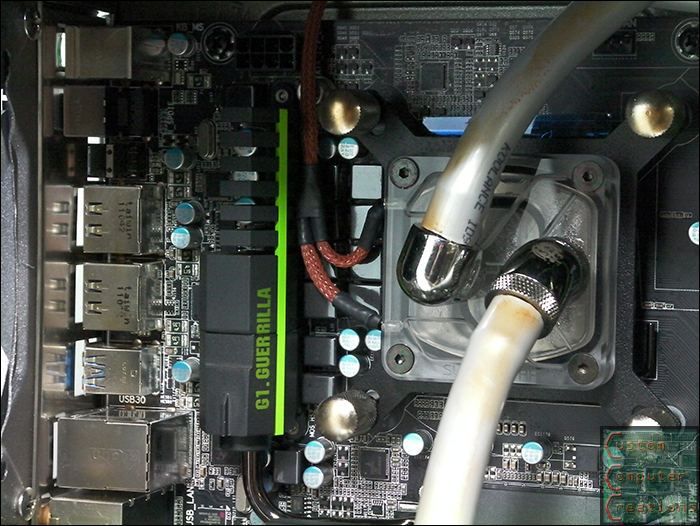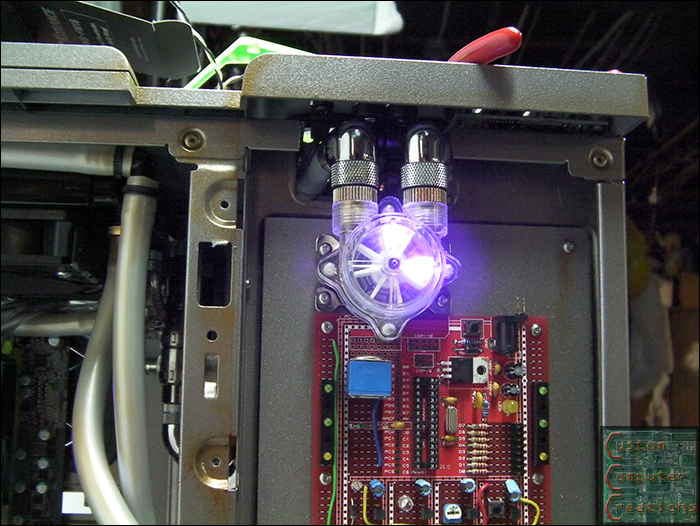 I also got 3 more WD Caviar Black 500GB drives to go with the one in my current rig. I plan to put the OS onto the 96GB SSD then do a RAID 1+0 with the 4 500GB drives.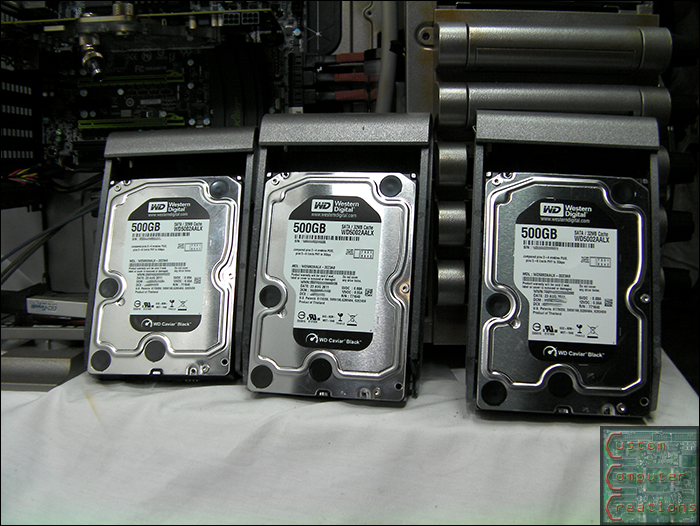 I got the SATA cables sleeved with the copper sleeving from MDPC-X. I must say, their sleeve is THE BEST! Dirt cheap and looks great!
Speaking of sleeving, I did the PSU. I wasn't going to, but I had to. I did it with a mix of the copper brown and tungsten gray from MDPC-X. I did ALL the wires. I ended up cutting and extending the 8-pin CPU wires so they'd reach without needing the adapter that Tt included with the case. I also cut off the un-needed cables and heatshrunk the ends inside the PSU to keep things clean. Enjoy :D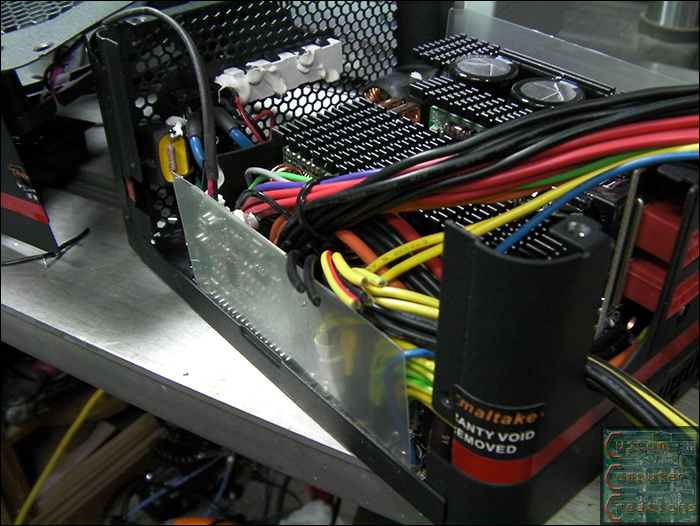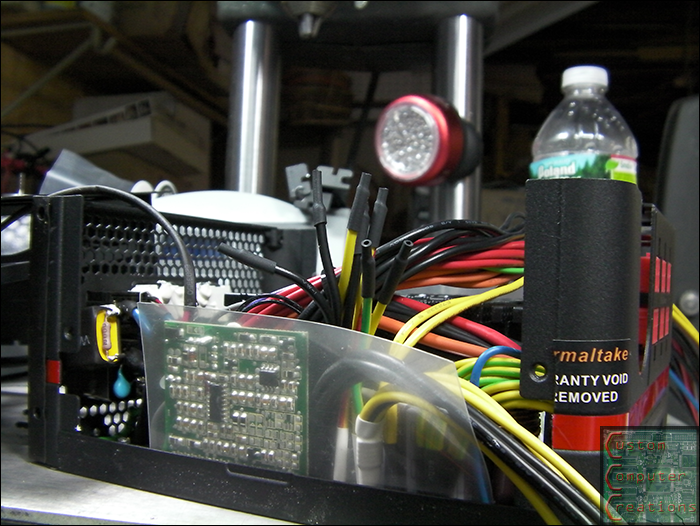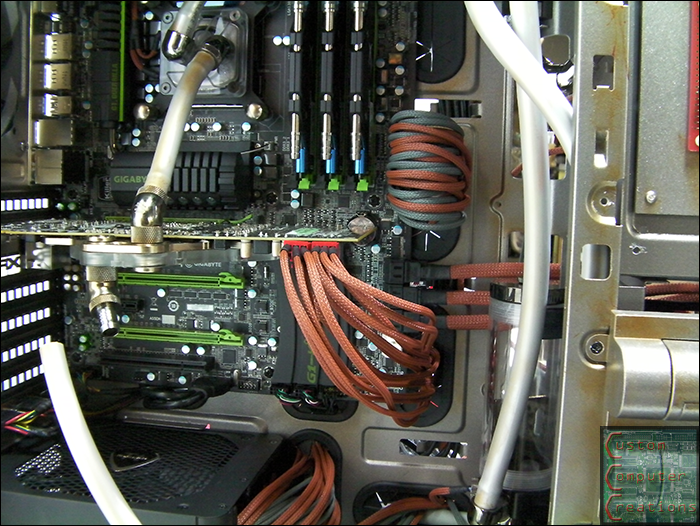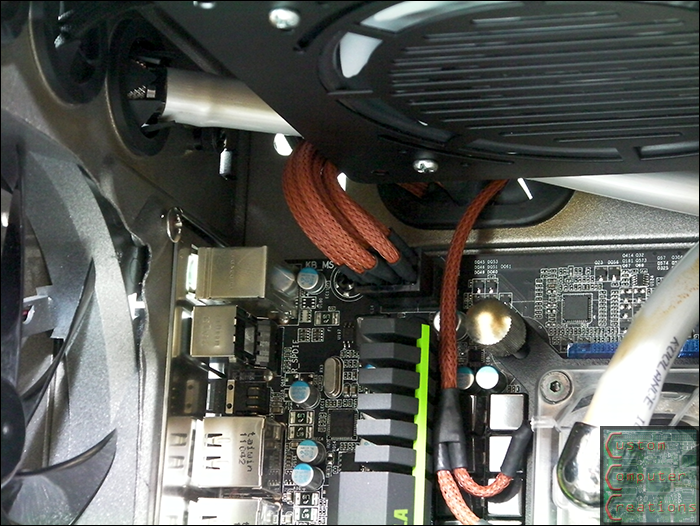 That's all for now!