Follow Us On
---
Project: PrometheusCu
Welcome to the TBCS Community Forums forums.

You are currently viewing our boards as a guest which gives you limited access to view most discussions and access our other features. By joining our free community you will have access to post topics, communicate privately with other members (PM), respond to polls, upload content and access many other special features. Registration is fast, simple and absolutely free so please, join our community today!

If you have any problems with the registration process or your account login, please contact contact us.
| | |
| --- | --- |
| | |

06-29-2010, 05:00 AM
| | | | |
| --- | --- | --- | --- |
| | Overclocked | | |

Re: Project: PrometheusCu
---
I guess I'm due for something here, aren't I?
======
ON 'PROMETHEUSCU':
It's all just more of the same until I'll get all this copper looking perfect.
As a point of reference: it takes ~2-3days of morning-night filing to finish each piece (and I still haven't started buffing and polishing).
======
ON OTHER PROJECTS IN LIFE:
I've been working on a couple other projects at the moment...
most of my work is all digital, but sometimes I get to get dirty. Currently I'm volumteering my time and skills to build an interactive museum exhibit for school-children.
A project funded by Environment Canada (although I decided to use the entire meager budget on materials and fabrication instead of taking home a paycheck) - the table will be reproduced and set-up across Canada in various museums to communicate point-source and non-point source pollution.
Here's how it stands (the surface is being CNC machined ATM from ABS plastic sheets):
Still need to wire up all the lights, the water-pumps and all the fun interactive arduino stuff.
I know it's not exactly topical, but it's for the children so I feel it to be appropriate for posting.
======
ON 'HELIOS' (MY NEXT MOD):
On another note. The fabrication for my next-mod (a super rapid production) called Helios will be going down next week. July 5th-15th
Here's the planning thread
======
ON 'JLI1' (MY NEXT COMPUTER BUILD):
On another, another note: I'm also building an EVGA SR-2 system featuring 24GB of ram, 7xwatercooled GTX480 GPUs, and 2xXeon x5680s under phase-change. This will just be an assembly project and won't be featuring any 'real modding'.
Here's the planning thread
======
ON LIFE:
This week as also seen the debut of my company - I'm very happy to say that JLI (Jesse Lang Innovation) is now incorporated, has offices open for business, and comes to the table armed with some new heavy financial investors.
Doing consultation and development for large-scale social algorithms, system frameworks, information architecture and other cool sh*t for improving online/offline/and mobile experiences.
Were in the process of SEC filing, so look out for us soon in a stock market near you.
I'm also very excited to say that the office is located at the plush Park Place building at 666 Burrard here in downtown Vancouver's financial district.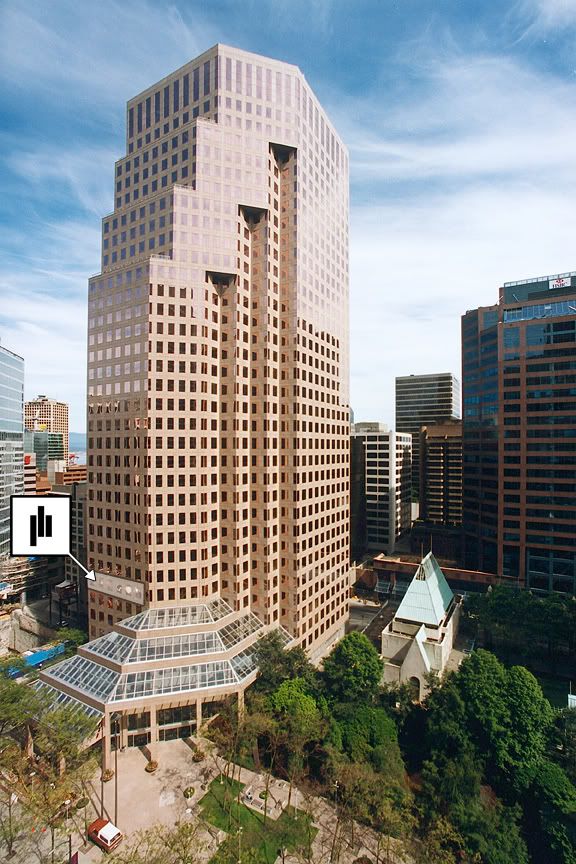 ======
ON CONCLUSIONS
Therein lies the reason for my lack-of updates... everything is planned to take me closer and closer to what I love to do most - modding. In the next year I hope to be spending the vast majority of my time grinding and filing my way to modding bliss.
Despite the seeming lack of updates progress continues steadily these days - my new career path grants me a lot more freedom than I've known in the past (I've finally learned how to hire others to do my work for me, lol). Expect great things.
I'm well on my way to participating in this whole modding game on a whole new level - and I'm excited to say that it's coming together faster and better than I ever could have planned.
Thanks for taking the time to read through this mess.
Take Care, and see you all shortly.
*j

06-29-2010, 06:48 AM
| | | | |
| --- | --- | --- | --- |
| | Project: Elegant-Li | | |

Re: Project: PrometheusCu
---
Congrats on your business mate, I hope all goes well
.

09-04-2010, 11:42 AM
| | | |
| --- | --- | --- |
| Anodized | | |

Re: Project: PrometheusCu
---
Very cool mod. Just wanting to know if this is completed or not and where new pictures are of it.

Thanks,

D.

Great job.

09-04-2010, 08:25 PM
| | | | |
| --- | --- | --- | --- |
| | Overclocked | | |

Re: Project: PrometheusCu
---
Not complete yet, and I haven't posted any images of my recent progress.
But it will be completed soon enough, there's not a force on this earth that will stop me from finishing this project... I am a very patient man and I'm waiting for the opportunity to be able to give Prometheus the time it deserves.
I ask for your patience in this matter as well.
Thanks a lot for posting, in the mean time please feel free to follow my latest project:
Helios
. It's going to be a very rapid construction the design allows for quick assembly once the parts are in hand.
Take Care.
*j

12-05-2010, 09:21 AM
| | | | |
| --- | --- | --- | --- |
| | A big old Tease Apparently | | |

Re: Project: PrometheusCu
---
very nice. re read alot of the log,, im still in love

07-08-2012, 04:46 PM
| | | |
| --- | --- | --- |
| Fresh Paint | | |

Re: Project: PrometheusCu
---
I finally got a chance to take an inventory of all the parts. Save for 2 copper panels and 1 CF, which I am in the process of scanning into digital format, here is PROMETHEUSCU as it stands: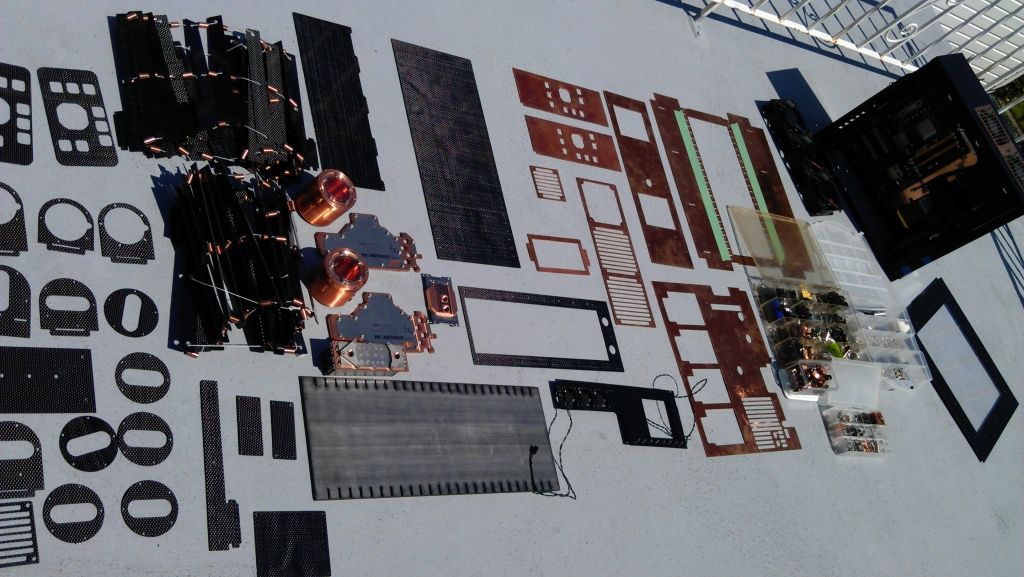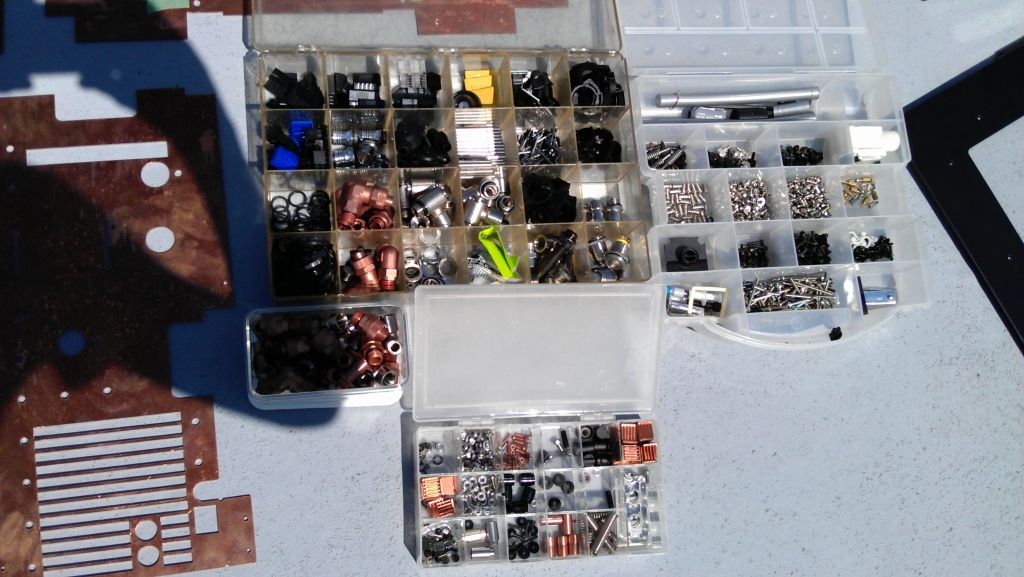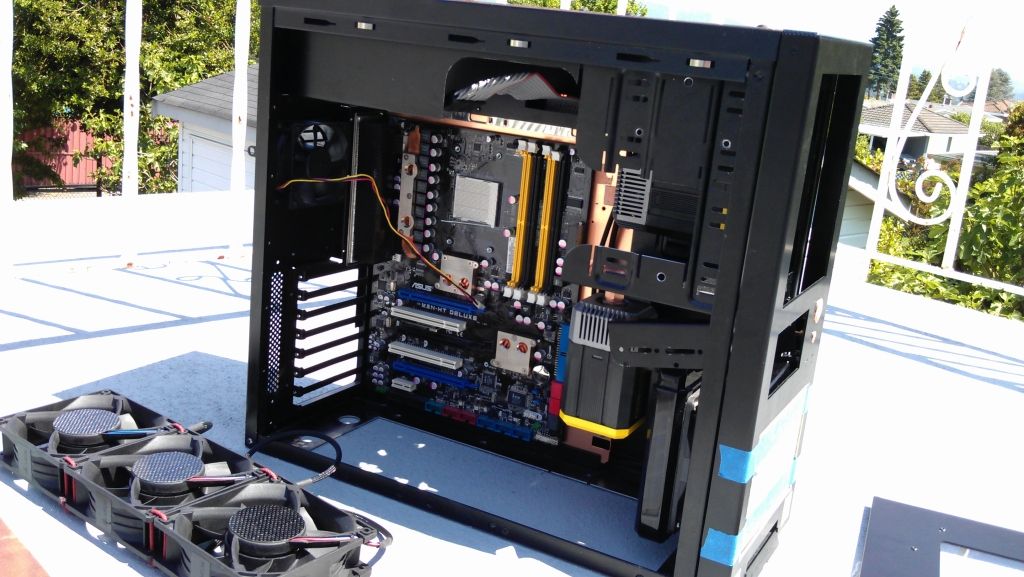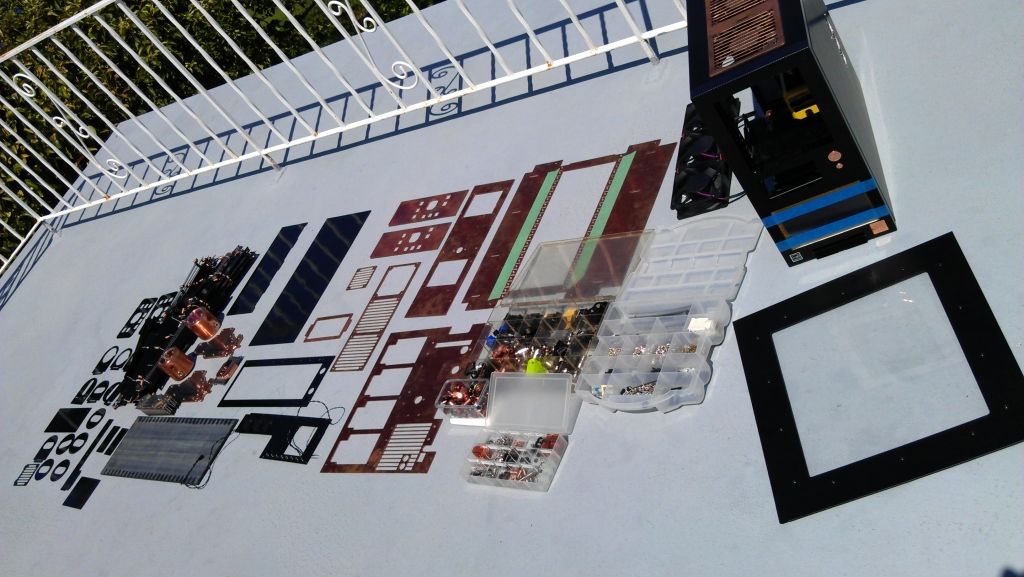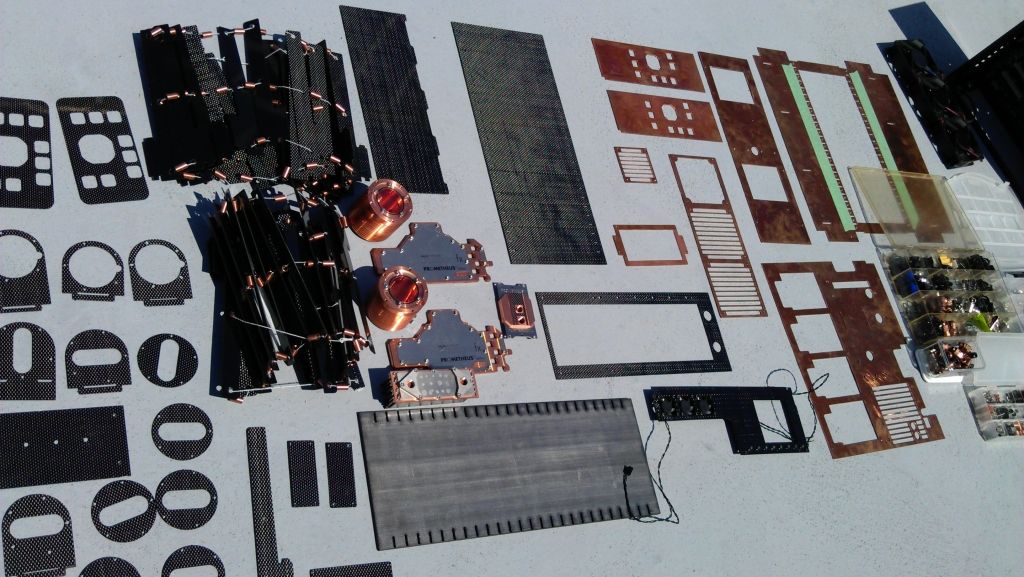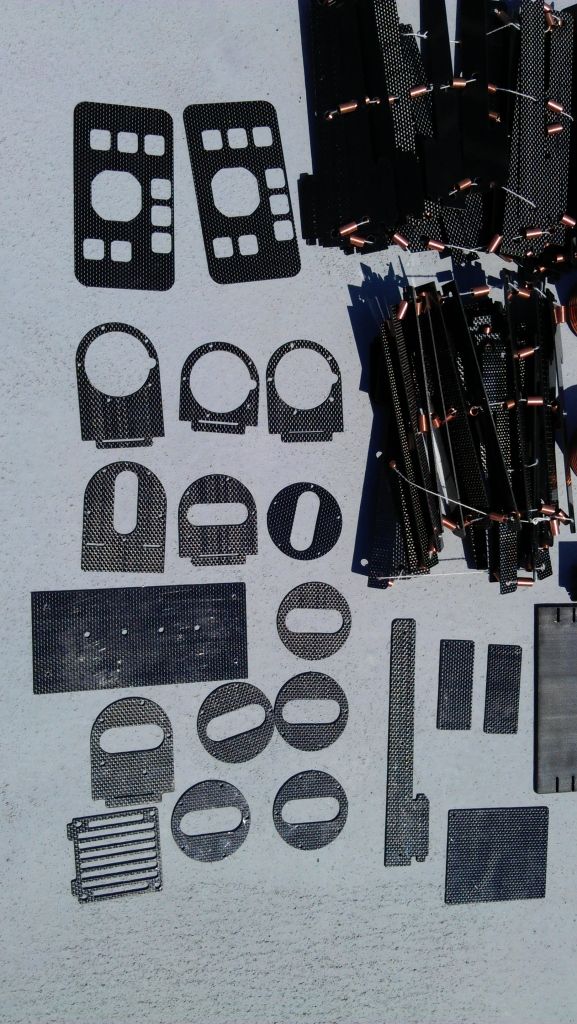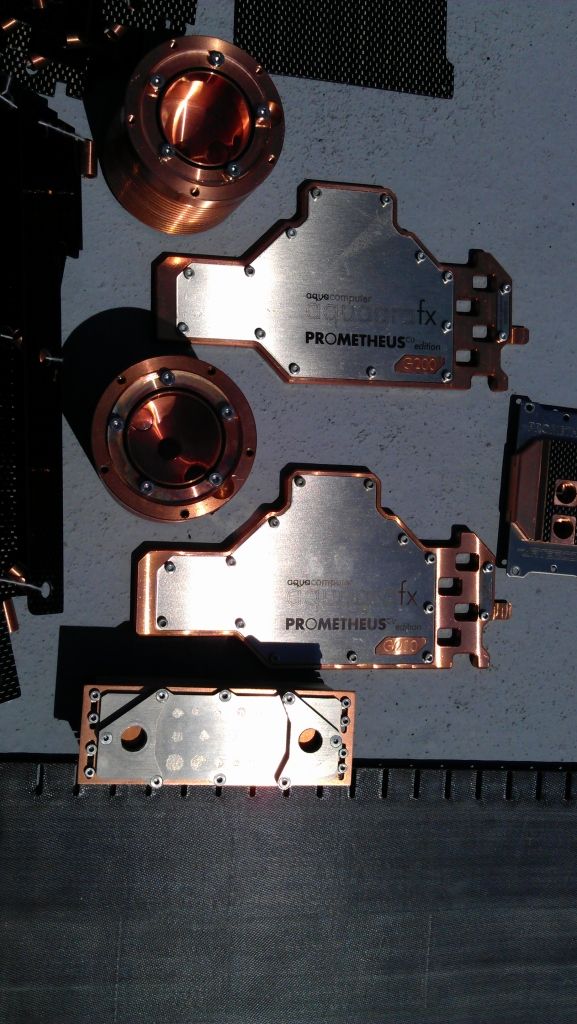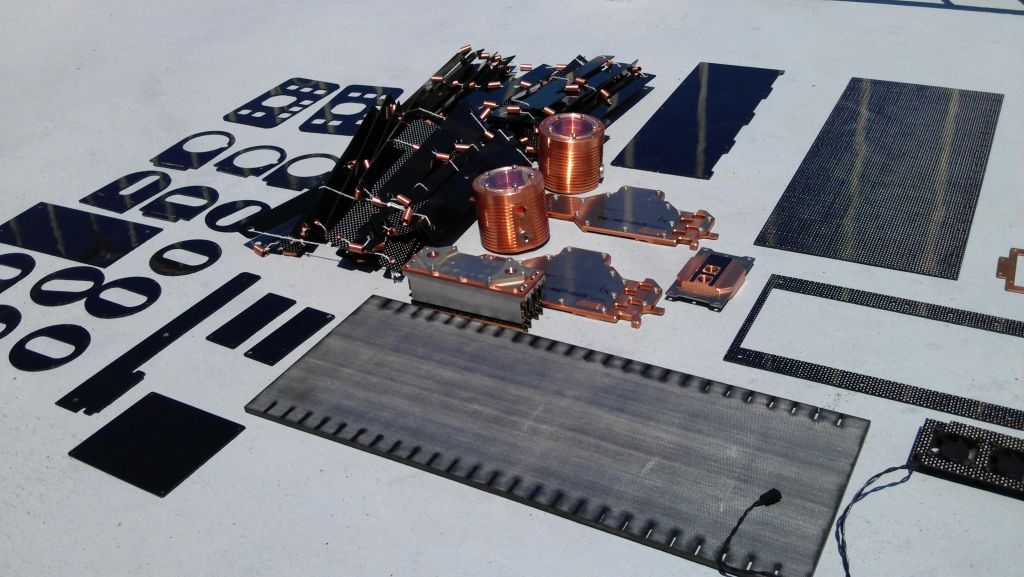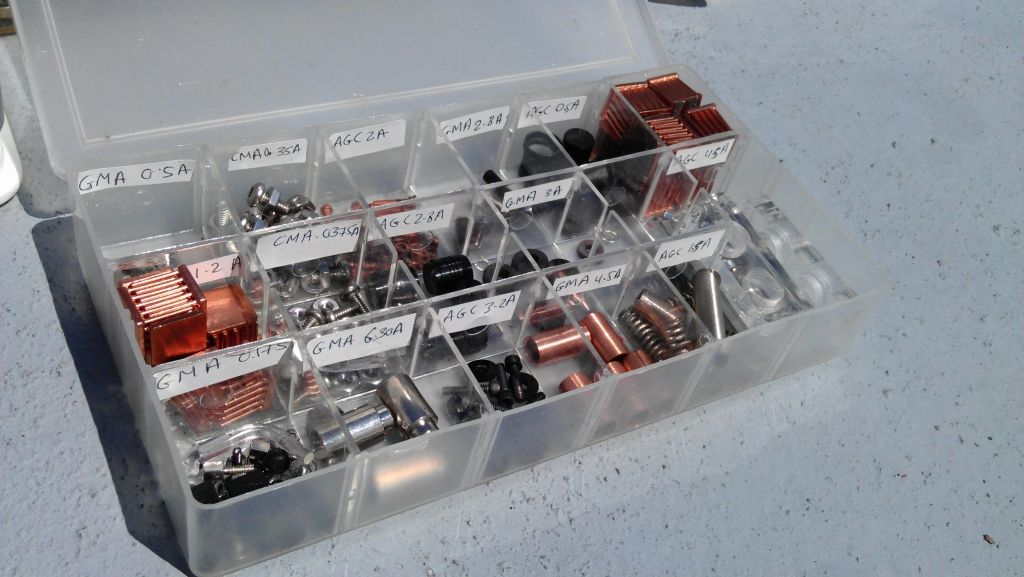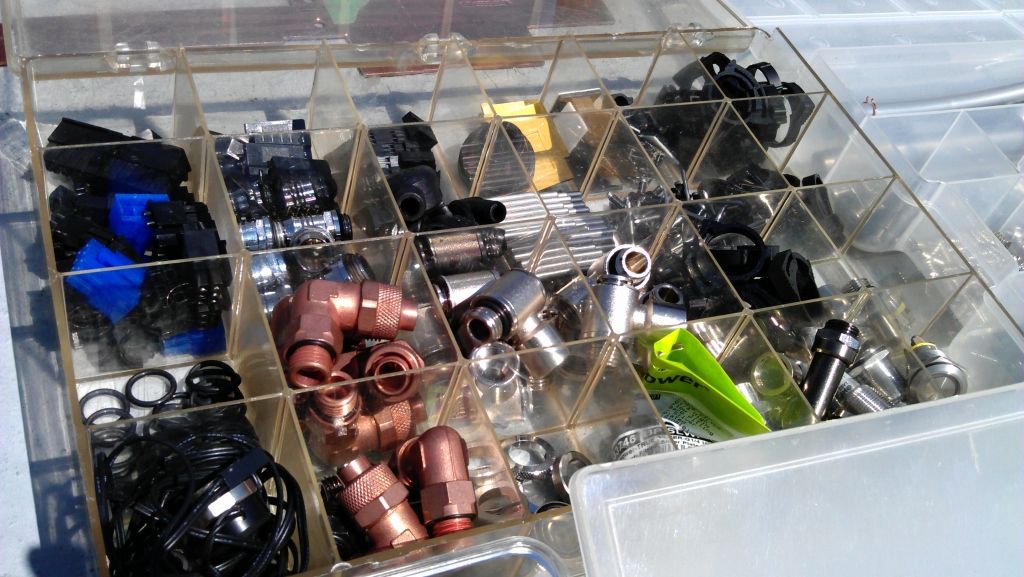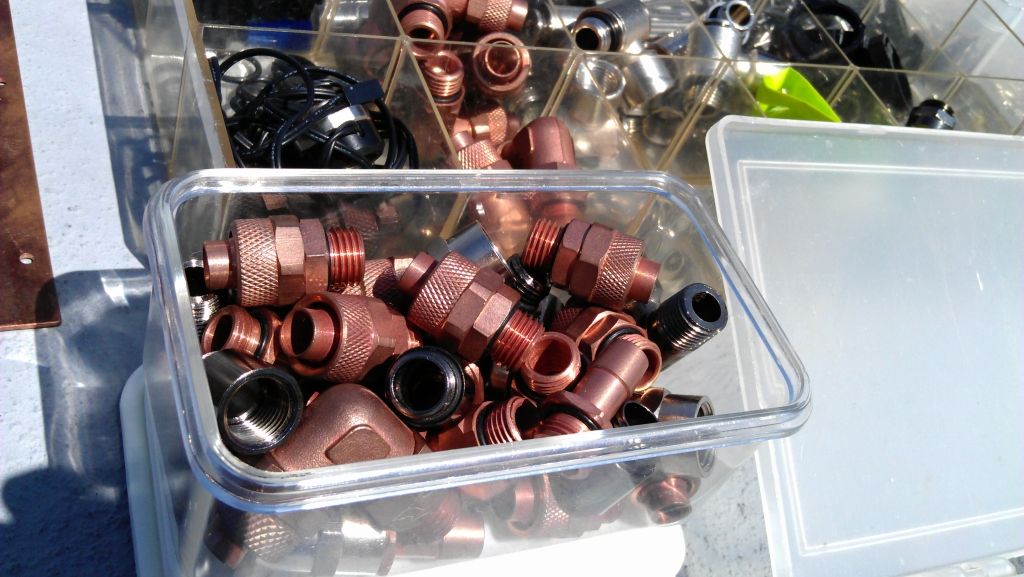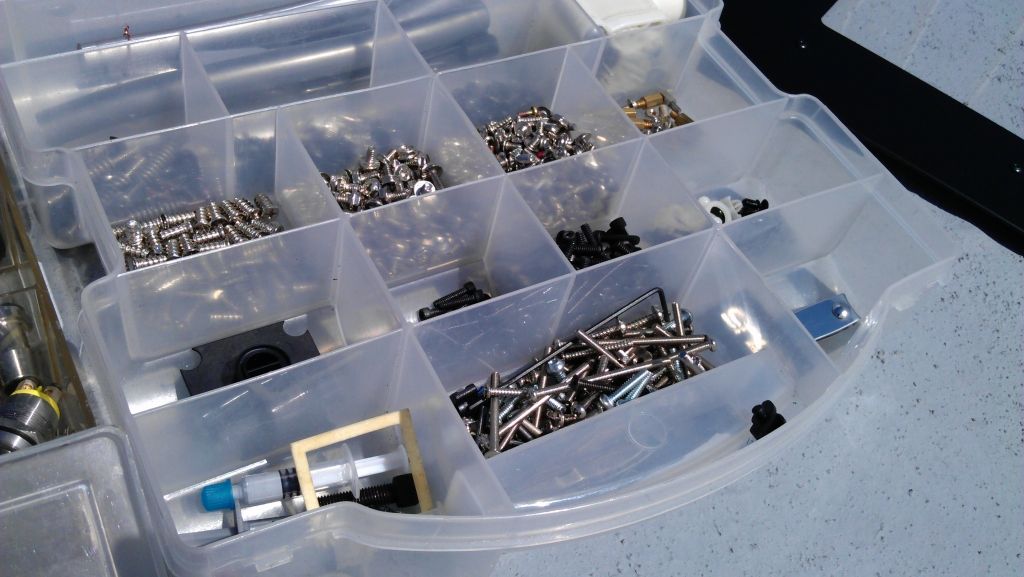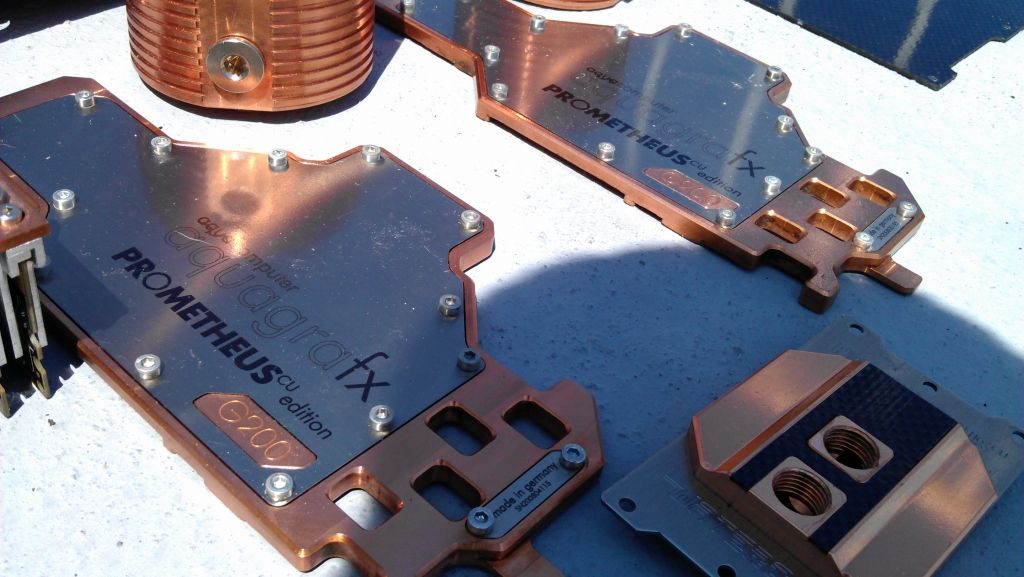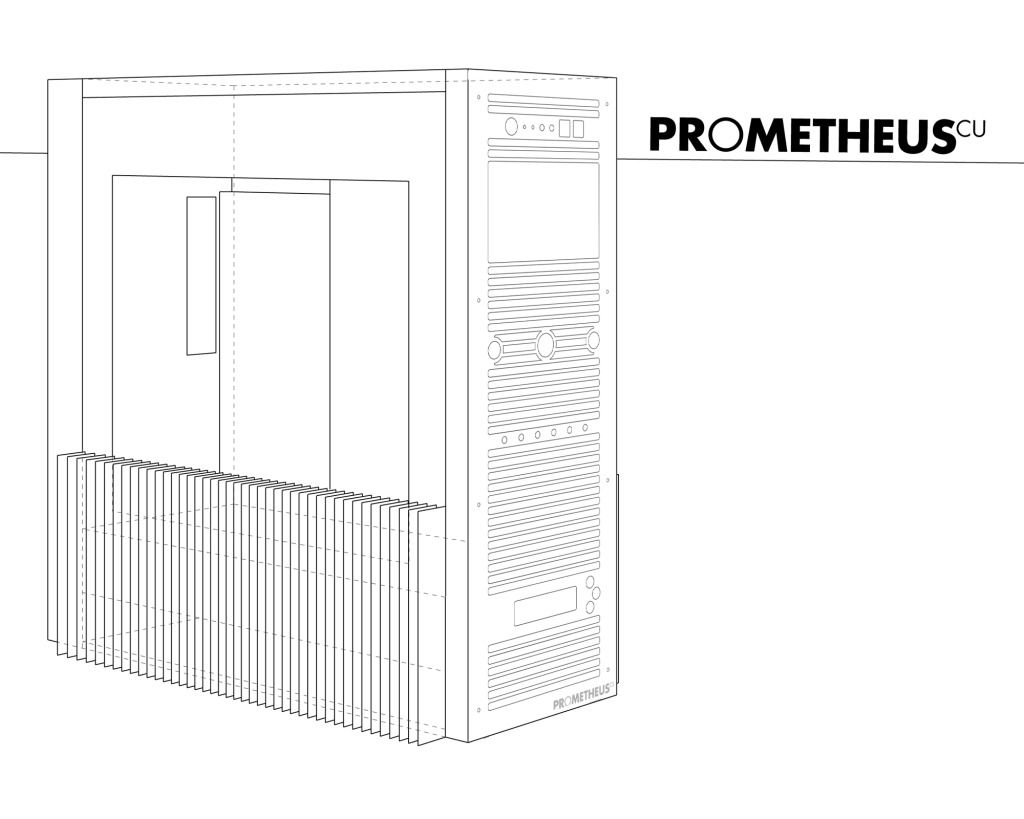 What is missing:
-PSU
-Feser XChanger Triple 120mm
-Secondary system: Pico-ITX motherboard to be attached to the 7" LCD on the front
-Tertiary system: AMD Geode based system running pfSence (for router, firewall, wifi card)
-Arduino board that controls all LEDs
-Second GTX 260(first one is being tested for stability)
-Hard disk/solid state disk drives
-Matrix Orbital GX Typhoon
To be done:
I plan to CNC the front panel out of copper, the original panel was damaged and I also plan to make a couple of revisions to it (add space for onboard audio amplifier, IR receiver, thunderbolt port, etc). Furthermore, as a tech is a little dated, I have plans to throw some newer components in it, but that will be arranged at a later date.
Jesse had access to quite a number of unique workshops with tools that are not exactly common. In light of this, progress will be a little slower than in the past, simply because I will have to seek out a machinist in order to begin any tangible work. Recently, I have started an internship at a local interactive design agency, they are working with materials and technology that lives on the bleeding edge of the industry. They have offered to introduce me to a couple of machinists they have worked with in the past, and hopefully that will be a good place to start.
Thanks for reading, more to come in the near future.

07-08-2012, 05:19 PM
| | | | |
| --- | --- | --- | --- |
| | Its not cool till its watercooled. | | |

Re: Project: PrometheusCu
---
Sorry to hear about Jesse bud. Good luck on completing his work.

07-09-2012, 05:37 AM
| | | | |
| --- | --- | --- | --- |
| | Project: Elegant-Li | | |

Re: Project: PrometheusCu
---
Very sorry to hear about Jesse, he will be sadly missed. It is good to see someone finishing his work though.

07-10-2012, 02:31 AM
| | | | |
| --- | --- | --- | --- |
| | I am Jack's smirking revenge. | | |

Re: Project: PrometheusCu
---
Incredibly sad news, Jesse will be missed by many, Good luck with the project I will keep an eye out.
__________________
Will

| | |
| --- | --- |
| Posting Rules | |
Powered by vBulletin® Version 3.6.8
Copyright ©2000 - 2013, Jelsoft Enterprises Ltd.
thebestcasescenario.com